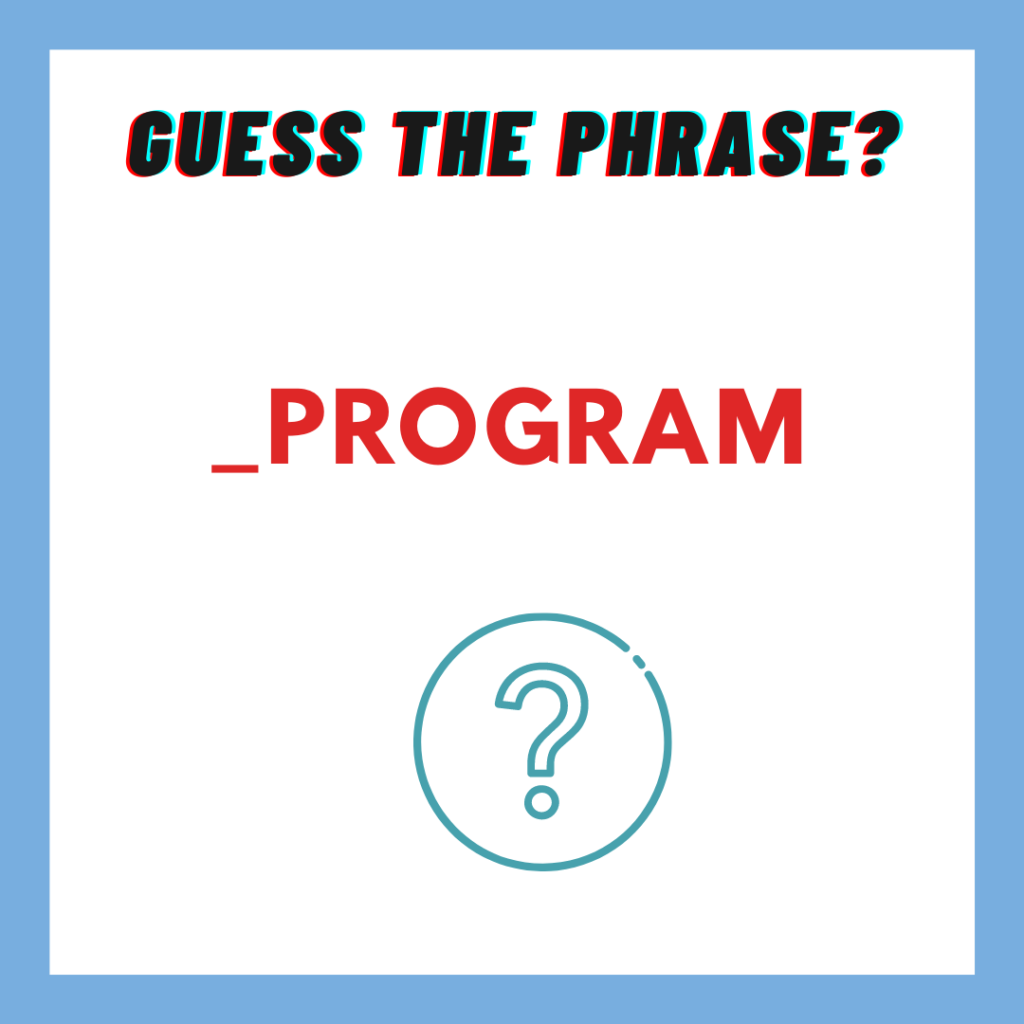 _PROGRAM is one of the trending rebus brain teaser. The 'underscore' or blank symbol followed by the word 'Program' is making the users confusing.
Now let us see how to solve this & figure out the correct phrase.
ANSWER
The correct answer is "SPACE PROGRAM".
So the rebus puzzle '_PROGRAM' will be read as "Space Program". The underscore ( _ ) portion denotes just a blank space.
The term "Space Program" denotes the activities or technological programs that is related to the outer space explorations.